Neurosurgical Integrity and the Privilege of Service

In my 2015 AANS Presidential Address I noted that one of Harvey Cushing's favorite quotes was,
"…if a doctor's life may not be a divine vocation, then no life is a vocation, and nothing is divine." 1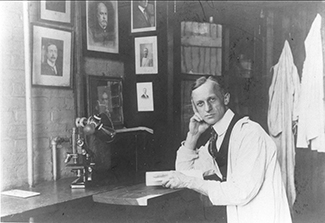 Cushing knew that we have a responsibility to care for those who need our help – regardless of their ability to pay. These were not empty words for Cushing. If he felt that his professional fees were more than his patients could afford, he advised them to keep their money for their convalescence.2 It is estimated that he collected his surgical fees from only one third of his patients. We do not have that option today because we have created a health care payment system that is astonishingly arcane and puts many layers of bureaucracy between us and our patients. However, we still have the obligation to see our specialty as a divine vocation and to avoid the kind of behavior that results in publicity about unscrupulous billing practices, fraud, unnecessary surgery and other unprofessional conduct by neurosurgeons. 
Being a neurosurgeon is a very odd way to make a living. We sit down with people we have never met and thirty minutes later they have agreed to let us perform operations that may cause serious harm or death. This is a remarkable expression of trust and it only works if our patients are certain that our only concern is doing what we believe is best for them. If we lose their trust, we will not get it back. At the same time, we are under a great deal of pressure to do procedures. Our patients want us to "do something," the referring physicians want us to "do something" and often our employers want us to "do something." When our compensation comes not from our patients but from an insurance company, a federal agency or the hospital, there is a great deal of subconscious temptation to make maximizing productivity and income our highest priority. With these incentives to do surgery that may be of questionable value, I think our neurosurgical organizations need to serve as a counterweight to these forces.
The American Board of Neurological Surgery (ABNS) exists to reassure the public that a neurosurgeon who has gained certification from the ABNS is safe and competent. To do this, the ABNS needs to evaluate a neurosurgeon's knowledge base, technical skills, judgement and professionalism.  Evaluating the knowledge base is an area where formal testing has a good deal of face validity. If a certain body of knowledge is necessary to practice neurosurgery safely, then formal testing should be a reliable method to determine if a neurosurgeon in training has obtained this knowledge. Assessing technical skills, judgement and professionalism are greater challenges. During training, neurosurgical residents are observed closely and their progress is tracked by the Accreditation Council for Graduate Medical Education (ACGME). At the completion of residency training, the program director needs to attest, in writing, that the resident is capable of practicing safely and competently, based on direct observation. Thereafter, no neurosurgical organization directly monitors the technical skills, judgement or professionalism of neurosurgeons.
---
Read More
Neurosurgery: My Greener Grass
Robert E. Harbaugh, MD, FAANS: 2018 Distinguished Service Award Recipient
---
Currently, to qualify to take the oral board examination, a candidate must submit 150 consecutive cases for ABNS review. Evaluating complications can indirectly assess technical skills. Judgement can be evaluated by looking at patient selection and management decisions. Professionalism can also be indirectly assessed. Recently, the ABNS began using candidates' own patients as case material for their oral board examinations. Some of the candidates seem to have a good deal of difficulty explaining why they had recommended surgery. In the words of one candidate, "If I had known someone was going to be looking at these cases I wouldn't have done them." If character is what we display when we think no one is looking, then this should be a wake-up call for our profession. If any individual's character is found to be insufficient, maybe someone needs to be looking.
If we were developing a system today to document the competency and safety of a neurosurgical practice, without the constraints of history, would we recreate our present process? I doubt that we would. When the ABNS began more than 75 years ago, the oral examination represented the best option available. For a number of reasons, this is probably no longer the case. I have advocated for a system much like the following since I was a director of the ABNS. In the proposed process:
ABNS certification occurs when a neurosurgeon completes an ACGME accredited program, passes the ABNS Primary Examination and receives a letter from the program director stating that he or she is now competent to practice independently.
Maintenance of certification (MOC) process begins immediately and is based largely on a sample of consecutive cases each year. For instance, if the newly certified neurosurgeon began practicing on July 1, 2018, on January 1, 2020, the ABNS asks him or her to submit 25 consecutive cases, with imaging and three-month follow-up data, starting on a randomly chosen date between October 1, 2018, and September 30, 2019.
This process is repeated annually.
A computer algorithm looking for "red flags" reviews the case logs.
Any such flags triggers an audit and review by present and former ABNS directors.
In addition, 10 percent of the submitted case logs are chosen for random audit.
If any audit raises ongoing concerns, additional data is sought and appropriate remedies applied.
The advantages of this system are considerable. Such a system would avoid the considerable expense associated with travel, coverage, time away from practice, course attendance and other issues with preparing for and taking the oral examination. Furthermore, it is based on real world patient selection and outcomes.  Since the cases submitted would be subject to audit and the start date for the 25 consecutive cases would not be known a priori, it is very difficult to game this system. If neurosurgeons knew that the ABNS was watching and that the inability to justify surgical intervention had serious consequences it would help them resist the temptation to maximize their productivity at all costs. It would also assure the public that neurosurgeons certified by the ABNS are competent and safe practitioners whose only motivation is doing what is best for their patients. While it is my belief that the vast majority of neurosurgeons today would be certified, such a system helps insure that all neurosurgeons are.
I think we need to remember what an enormous privilege it is to be a neurosurgeon. At his 70th birthday party, Cushing stated,
"…ours is perhaps the most arduous and responsible of the many surgical specialties, we can have the great satisfaction of knowing that only men of a certain type will venture to make it their life work …. its devotees have …. the respect of the profession as a whole. May this continue for all time to be true."
In my AANS presidential address I included a slide of the view from behind my desk. Just below an image of Cushing is an admonition to "Remember Why" – why I wanted to be a neurosurgeon in the first place. It was not to make the most money or achieve the greatest recognition. It was to carry on the traditions and founding principles of someone like Harvey Cushing. Our founders held themselves to the highest standards. I think it is important that we continue to hold ourselves to these standards and that our neurosurgical organizations help us remember what a privilege it is to be a neurosurgeon.
References
1. Cushing, H. (1970). Consecratio medici, and other papers. Freeport, NY: Books for Libraries Press.